Disclosure: 80sfashion.clothing is a participant in the Amazon Associates affiliate advertising program. This is designed to provide a means for us to earn fees by advertising and linking to their products.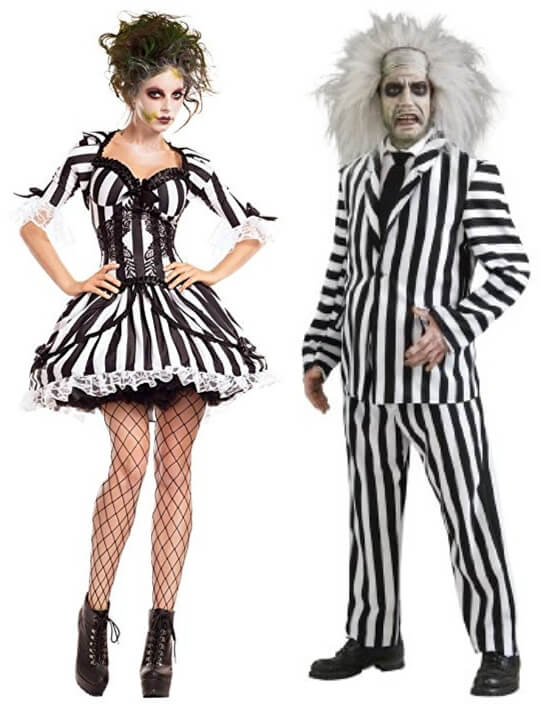 Beetlejuice was definitely one of the most imaginative, quirkiest movies of the 1980s. Directed by Tim Burton and starring Michael Keaton as the immoral ghost Betelguese, the film was highly rated by many critics.
A Beetlejuice costume or T-Shirt is ideal for Halloween, as well as 80s and movie themed events and parties. In this section, you'll find a full range of outfits for men, women, kids, and even your beloved pet!
Copyright (c) 80sfashion.clothing