Disclosure:80sfashion.clothing is a participant in the Amazon Associates and Zazzle affiliate advertising programs. These are designed to provide a means for trusted websites (like this one) to earn fees by advertising and linking to items at their websites.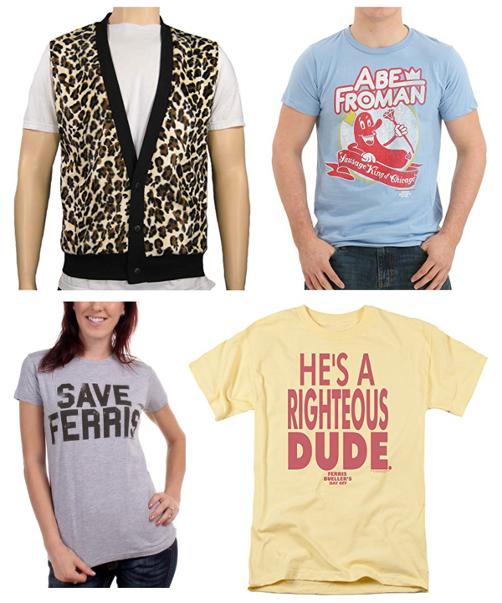 Ferris Bueller's Day Off T-shirts
This classic John Hughes comedy film where "leisure rules" was essential viewing if you were a teenager in 1986. The movie was more sophisticated than many other teen movies from the era, and Matthew Broderick oozed charm in his lead role as the teenage boy who faked being sick to bunk off school for the day.
We've put together the best Ferris Bueller T-shirts from leading suppliers and placed them all here in one place, allowing you to celebrate the classic 80s movie in style!
Best Rated Tee - Our Top Choice
This popular Save Ferris T-shirt for adults by FreshRags is receiving awesome feedback from customers and is available in three colors; black, heather red or heather royal blue for sizes from small to 4XL.
Copyright (c) 80sFashion.Clothing