80sfashion.clothing is a participant in the Amazon affiliate advertising program. This is designed to provide a means for trusted websites to earn fees by advertising and linking to products on their websites.
Ray-Ban Sunglasses in the 80s
Ray-Ban started manufacturing their Wayfarer style spectacles and sunglasses back in 1956, and they were a drastic change from the standard metal frames. In fact, many would describe them as revolutionary.
An original pair of 80s Ray-Ban Wayfarers
Wayfarers were highly popular throughout the 1950s and 60s, but after a sharp decline in sales during the 70s, the style enjoyed a mini revival in 1980 after they were worn in the Blues Brothers movie. A major revival occurred in 1982 after Ray-Ban signed a product placement deal - the glasses appeared in dozens of films and TV shows each year - and were worn by leading pop stars and movie stars, which led to Wayfarers being the No.1 choice of sunglasses throughout the 1980s.
Madonna wearing Wayfarers in the 80s
Stars such as Michael Jackson, Madonna and Tom Cruise wore Wayfarer style Ray-Bans during the 1980s, and their fans quickly followed suit. However, Jackson became more well-known for donning the over-sized, black aviator style, particularly during the 80s.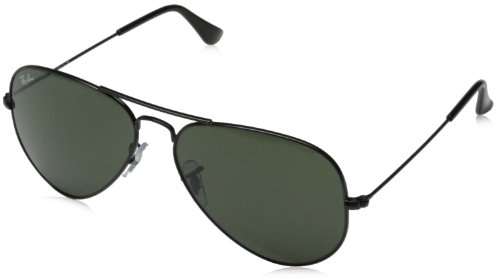 Madonna, of course, became a fashion icon and set trends with accessories including hair bows, fishnet gloves and mesh crop tops.
Tom Cruise wearing Ray-Ban in the 80s
The wayfarer style has been enjoying a revival in recent times, and if you want to create a cool, retro look then Wayfarer's are the number one option. However, if you're on a tight budget then don't despair, as you can buy a pretty decent non-official pair for just a few pounds. The trend for retro and vintage clothing is something that isn't likely to go away, either. With each new decade, another old decade becomes classed as retro. We are fast reaching the stage where the 80s will soon be classed as vintage, rather than retro, leaving those of us who grew-up through the era feeling very old indeed!
Anthony Michael Hall as Brian in The Breakfast Club (1985)
If your eyes are particularly sensitive to the sunlight (mine definitely are!) then you can't beat a classic pair of 80s style Ray-Bans There is a truly ginormous range of styles and colours available, and the replicas start at just a few pounds/dollars.
Where to buy Wayfarers
Both Amazon.com and Amazon.co.uk have a huge array of Ray-Bans and replicas starting at very low prices.
Of course, nothing beats a real pair of Ray-Bans, and the RB2132 classic tortoiseshell wayfarer design is a true uber-cool, 80s classic which is currently one of the most popular lines;
However, the RB2132 comes in a range of styles and colours and you don't have to stick to tortoiseshell these days.
Also very popular right now are these geek style plain lens glasses which are available with a black, havana tortoiseshell and dark havana tortoiseshell frame. They're ideal for creating an 80s geek style which is very much en vogue at the moment.
If you don't want to splash your heard-earned cash on the real McCoy, then why not try these;
Hand-Made Cherry Wood Sunglasses
Sunglasses with wooden frames are a very cool choice, especially if you're looking for something a bit quirky.
Bamboo Sunglasses by Tommy D
Wood Sunglasses at Amazon.co.uk
You can read more about 80s sunglasses on our sister website at simplyeighties.com.
Copyright (c) 80sFashion.clothing