80sfashion.clothing is a participant in the Amazon Associates affiliate advertising program. This is designed to provide a means for trusted websites to earn fees by advertising and linking to products on their websites.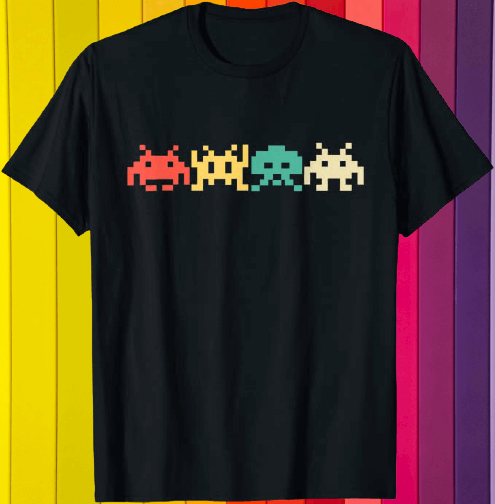 We've picked the best Space Invaders tees for men, women and kids, that pay homage to the game from leading suppliers on the web, and placed them all below. Take a look...
From the days when you had to stand up to play video games, Space Invaders was the original space shoot-em-up. That menacing, Jaws-like sound loop which gradually increased in tempo, combined with the easy to understand (but hard to master) gameplay, made for an instant classic.
Copyright(c) 80sFashion.clothing