80sfashion.clothing is a participant in the Amazon Associates affiliate advertising program. This is designed to provide a means for trusted websites to earn fees by advertising and linking to their products.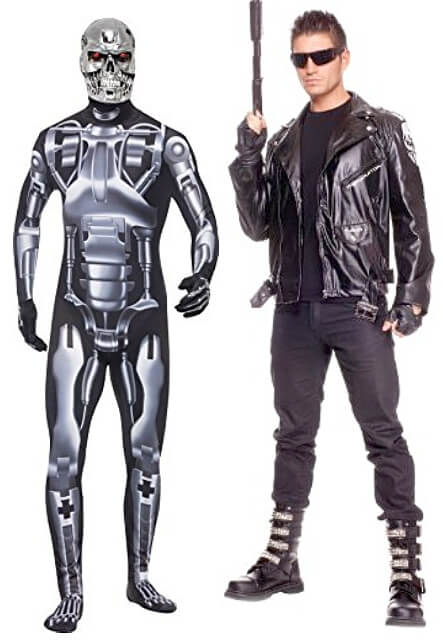 So you need a Terminator costume? No problemo!
This page features the best rated and best value The Terminator, Terminator 2: Judgment Day and Salvation Day clothes and boots (but no motorcyles!), allowing you to become the original T-800 Model 101 as played by Arnold Schwarzenegger. Below you will find budget and premium motorcycle jackets, shades, make-up, gloves, bullet belt, security tags and face masks.
Hasta la vista, baby!
Leather Motorcycle Jacket - S to 5XL
We particularly like this jacket by Event Leather in terms of price and customer feedback. It has the same styling as the one worn by Arnie and would allow you to create a very impressive outfit. Add brown cargo pants, motorcycle gloves and sunglasses to complete your look.
Copyright (c) 80sfashion.clothing