80sfashion.clothing is a participant in the Amazon Associates affiliate advertising program. This is designed to provide a means for trusted websites (like this one)to earn fees by advertising and linking to their products.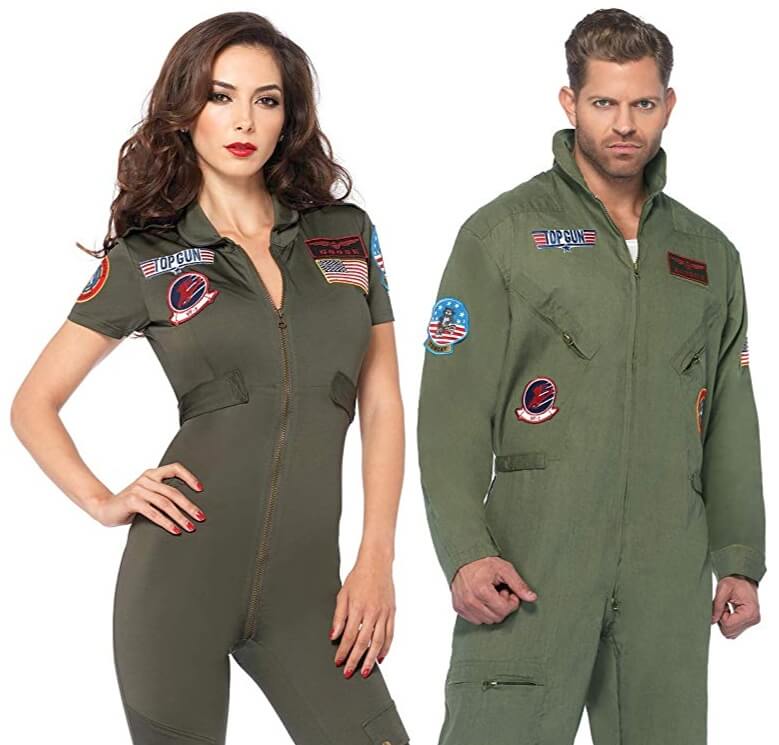 TOP GUN COSTUMES AND ACCESSORIES
With its breathtaking fighter pilot action scenes and Tom Cruise as it's lead character, Lt. Pete "Maverick" Mitchell, the movie quickly gained a cult following. Top Gun costumes are now more popular than ever, and this is a great choice for a movie or 80s theme.
There are full costumes and accessories for men, women and your kids, too. So whether you want to become Maverick, Charlie (Kelly McGillis), Iceman (Val Kilmer), Goose (Anthony Edwards) or maybe another character, you'll find a big range of ideas below.
So grab your aviator shades, don your flight jump suit and get ready to take flight!
Copyright (c) 80sfashion.clothing