80sfashion.clothing is a participant in the Amazon Associates and Zazzle affiliate advertising programs. These are designed to provide a means for trusted websites to earn fees by advertising and linking to their products.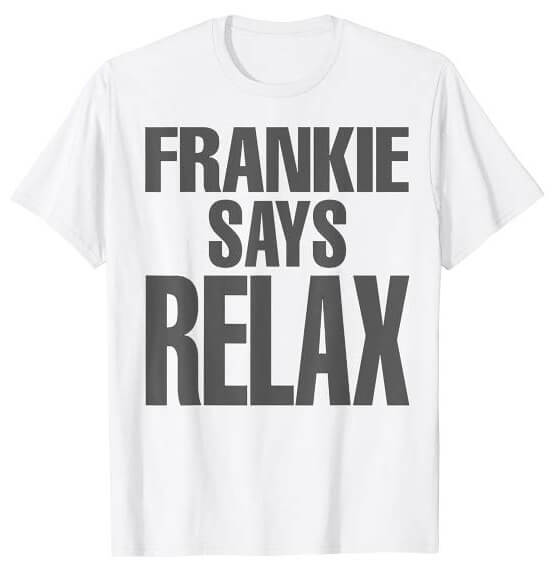 Frankie Say(s) Relax T-shirts
Relive 1984 all over again with one of these very 80s slogan T-shirts. We've picked out the best tees from across the web.
So which is correct? Frankie Say or Frankie Says Relax? The official Frankie Goes To Hollywood band T-shirts from the 1980s (created by their PR manager Paul Morley from ZTT Records) displayed "Frankie Say". However, I remember many people also wearing unofficial bootleg tees during 1984/85 displaying "Frankie Says". So, the answer is that they are both correct.
Other slogans included "Frankie Say Arm The Unemployed" and "Frankie Say War, Hide Yourself!".
Copyright (c) 80sfashion.clothing