80sfashion.clothing is a participant in the Amazon Associates and Zazzle affiliate advertising programs. These are designed to provide a means for trusted websites to earn fees by advertising and linking to their products.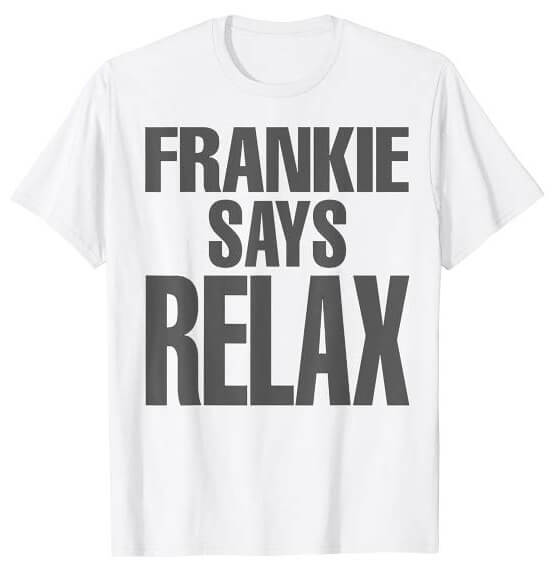 Frankie Say(s) Relax T-shirts
Relive 1984 all over again with one of these very 80s slogan T-shirts. We've picked out the best tees from across the web. You'll find lots of designs, including the classic black text on white round neck tee, baseball shirts, tank tops and neon colors.
So which is correct? Frankie Say or Frankie Says Relax? The official Frankie Goes To Hollywood band T-shirts from the 1980s (created by their PR manager Paul Morley from ZTT Records) displayed "Frankie Say". However, I remember many people also wearing unofficial bootleg tees during 1984/85 displaying "Frankie Says". So, the answer is that they are both correct.
Other slogans included "Frankie Say Arm The Unemployed" and "Frankie Say War, Hide Yourself!".
Copyright © 80sfashion.clothing