80sfashion.clothing is a participant in the Amazon Associates affiliate program. This is designed to provide a means for trusted websites to earn fees by linking to products on their websites.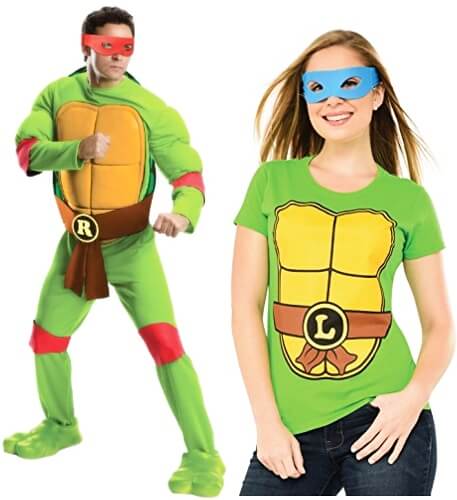 TEENAGE MUTANT NINJA TURTLES COSTUMES
Cowabunga!In this section, you'll find a wide range of costume tees, outfits and pajamas dedicated to the anthropomorphic (don't ask me to spell that again!) turtles who made their very first appearance in a 1984 comic book published by Mirage Studios. The four super heroes would soon be everywhere - TV cartoon series, toys, films, costumes, shirts and more besides.
If you're looking for a 1980s, TV, movie or cartoon theme for a costume, then Teenage Mutant Ninja Turtles is a great choice! Or why not celebrate your childhood with a T-shirt?
Copyright (c) 80sFashion.clothing